Notice: Please find the order form at the bottom of the page.
Welcome to The Grand July Buying Program!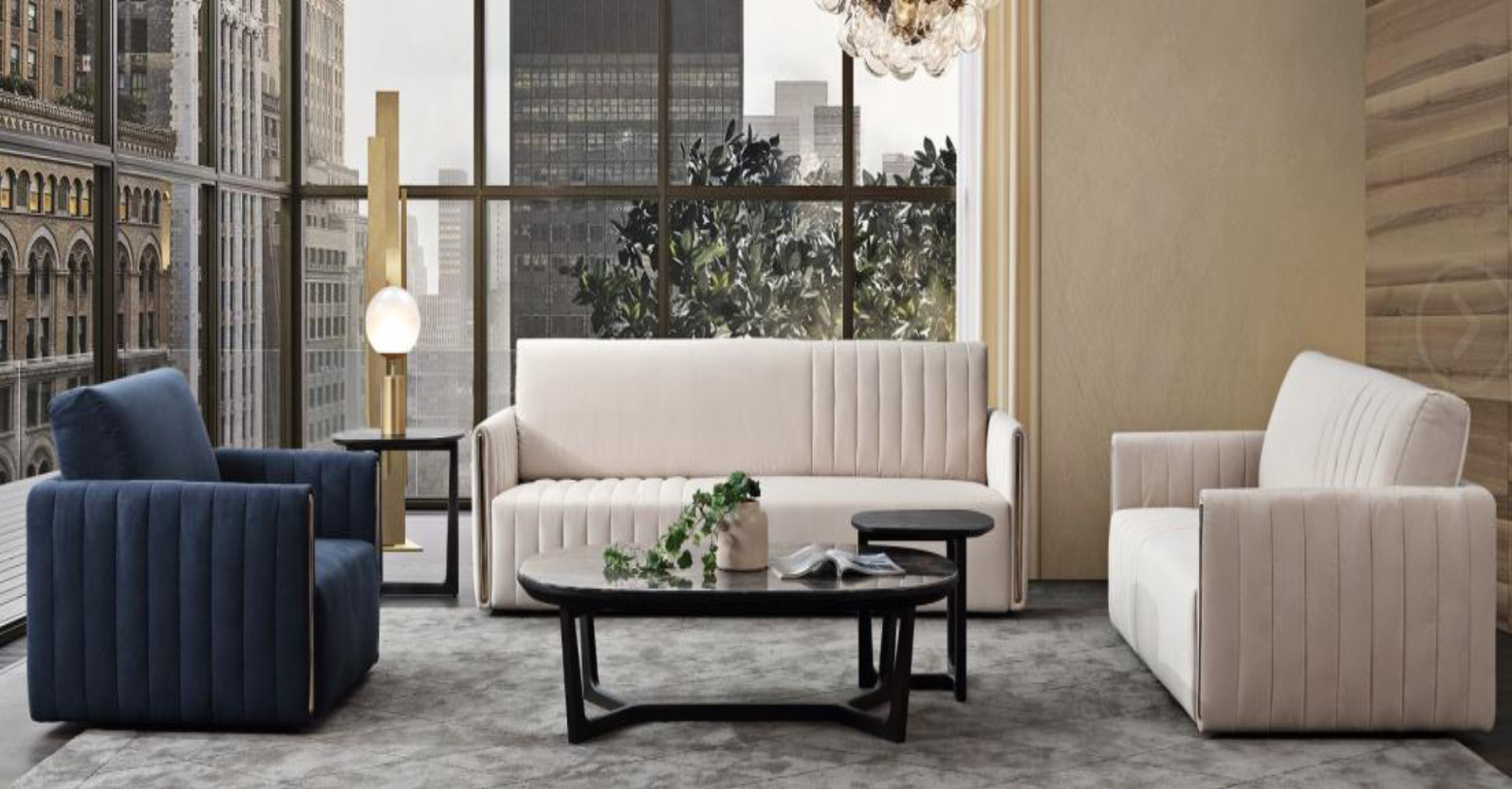 This Month's buying program is in the theme of our newest collection, the Modern Italian Luxury series. As always, we've highlighted some sets that can be bought as a whole with a great discount. At The Grand Interior, the regular mark-up from wholesale to retail is 2.2 on average. Because of the amazing discount of this month's program, you can bump your mark-up to 2.5! This program runs until July 31st.

Each set is only available as a whole, which means individual orders aren't possible at reduced rates. We've done our best to make the sets as commercial as possible! Perfect for display in your showroom, for interior projects as a complete living room package, or simply as an opportunity to purchase stock at a great price. 
The GLAMOUR Series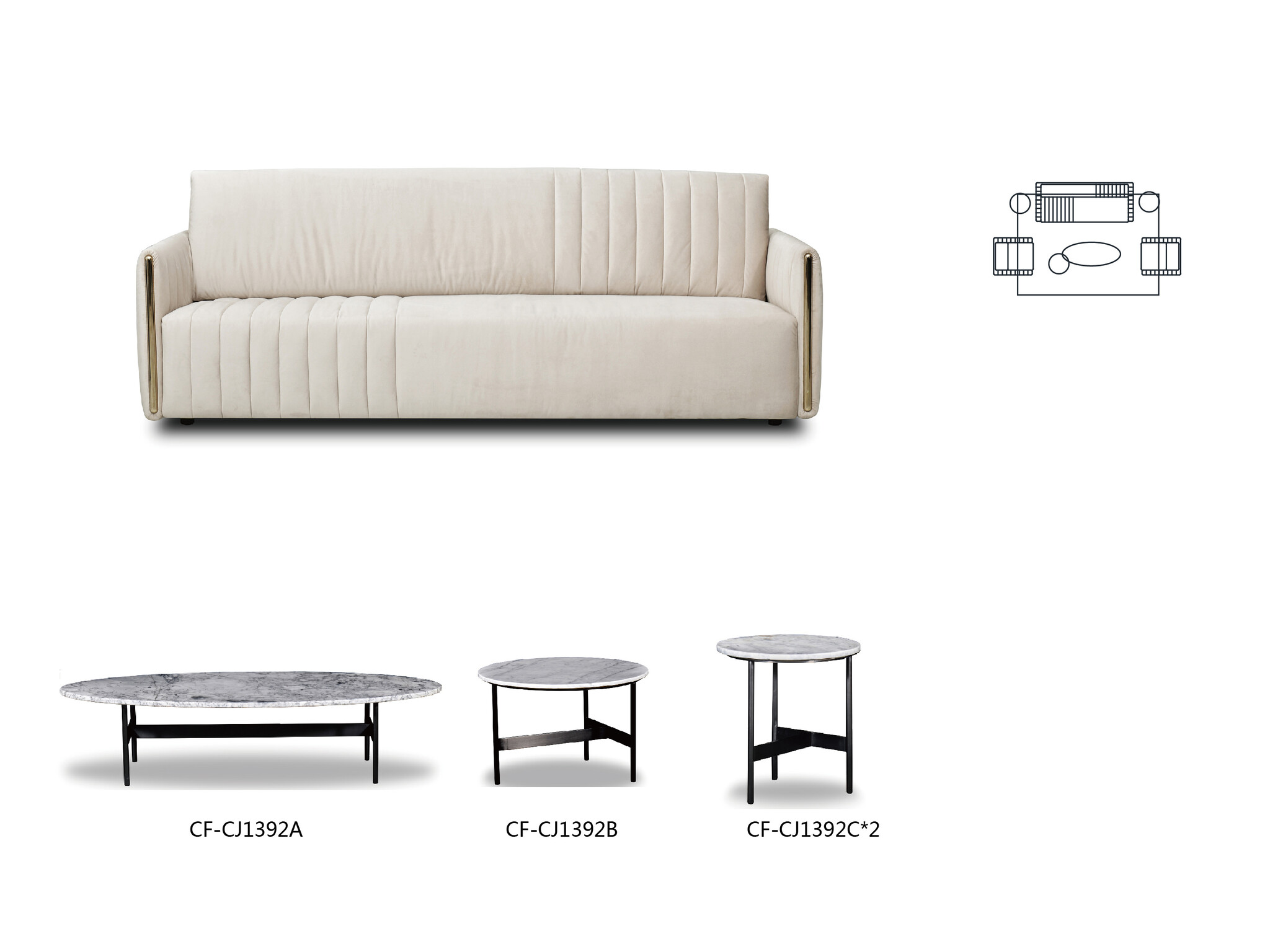 Our first set is staying close to home with soft velvet and gold accents. We're also no stranger to marble tables. This gorgeous set is a no-brainer, a combination of everything we love. The set consists of:
1x 3-seater sofa
2x Arm Chairs
1x Oval Coffee Table
1x Round Coffee Table low
2x Round Accent Tables High

Set Price: €2.690,00 - Retail value of €6.700,00
The GIULIA Series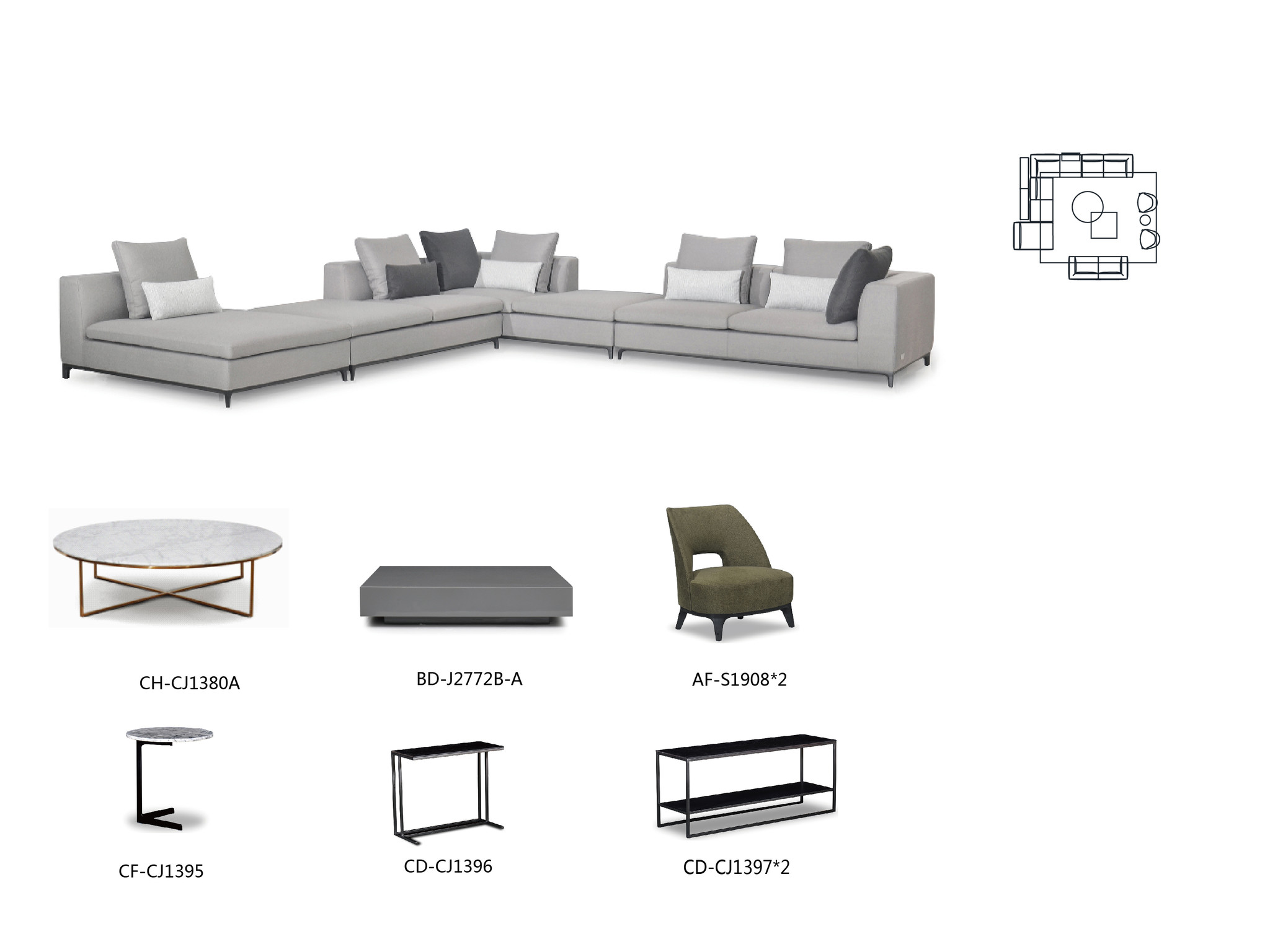 This is a big one! Centered around our full size Giulia Corner Sofa, this set takes up a lot of space. It has this luxurious lounge feeling that is timeless with a small accent of green thrown in for good measure. The set consists of:
1x Corner Sofa
1x 2-Seater Sofa
2x Accent Chairs
1x Round Coffee Table
1x Square Coffee Table
1x Round Accent Table
1x Long U-Table
2x Console (part of corner sofa set)

Set Price: €6.350,00 - Retail value of €15.900,00
The CLEAN LINES Series
This compact set is a very minimalist approach to a modern living room. Brilliance through simplicity. The sofa has an industrial feel with the sturdy metal frame, while the arm chairs are an update on a certain modernist classic. The set consists of:
1x 3-Seater Sofa
2x Arm Chairs
1x Square Coffee Table
2x Round Accent Table

Set Price: €3.200,00 - Retail value of €8.000,00
Request Order Form
Click the link below to download the order form. To place an order, please fill in the desired quantities and mail the form along with your company details to [email protected]. The same address may be used to send any inquiries.
Download order form (July 2019)